Welcome to Massachusetts Bingo, the home of all information about bingo in Massachusetts.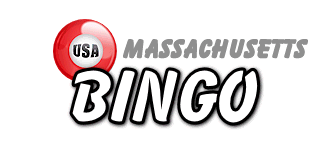 St Anthonys in Suffolk (Massachusetts)
Return to the Revere (Massachusetts) Bingo Hall listings
250 Revere Street
Revere
Massachusetts 02151-4618
Telephone:
(781) 284-9262
Opening Hours:
Mon - 6:30pm
Additional Info:
Welcome to Monday Night Bingo at St. Anthony Church! Our doors open at 3:00 P.M. and our game begins at 6:30. Along with our packages we play three strip games; Red, a progressive game which pays either $800, $1000 or $3,000; Black, our 50/50 game; and Red, White and Blue coverall which pays 250, 500 or 1,000.

If you enjoy raffles, you can purchase tickets to two different drawings which take place each Monday night during our break between first and second session. For one dollar you receive ten tickets and the first prize is an overnight stay at either the Mohegan Sun or Foxwood Casinos. There are second and third prizes of jewelry, watches, gift baskets and an assortment of wonderful items. Our second raffle,two dollars for ten tickets, offers you a chance to win Massachusetts State Lottery $5 tickets. It is exciting and great fun as you can win anywhere from 50 tickets to the maximum prize of 1,000 $5 dollar tickets! Come and join us for all the details!

Finally, please come hungry! We offer a delicious selection of hot and cold food from our full service kitchen. And, there is a free coffee and tea station for all our bingo players to enjoy.

We look forward to seeing you!